For Students, Scholars, & Artists
Arts Editing offers a range of services from a qualified and experienced art historian.
Services for written text in English include developmental editing, copyediting, and proofreading.
Please click through below for the service that best suits your needs.
My pricing structure is intended to provide value for money and I always work to find the best solution for each client's budget. Below I have quoted at a per-word rate for those needing price certainty beforehand. Contact me if your department or institution requires a quote. If preferred, I can also work on an hourly rate, with Word and Google Docs both allowing you to see how my time was spent.
Rates
| | | |
| --- | --- | --- |
| Student rate (individuals) | 2 cents per word (EUR) | 3 cents per word (NZD + GST) |
| Standard rate (individuals) | 2.5 cents per word (EUR) | 3.5 cents per word (NZD + GST) |
| Gallery & university rate (for institutions) | 3–4 cents per word  (EUR) | 4–5 cents per word (NZD + GST) |
If you are interested in any of the editing services, please check your due dates against the availability calendar. Dates in dark grey have limited availability. Please send your enquiry using the contact form.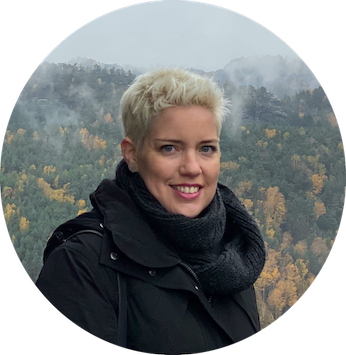 Dr Melinda Johnston
Editor

I am a New Zealand-based art historian who has recently returned from living in Leipzig, Germany. I have been editing academic texts for over ten years, but I have long been a fastidious editor—recently, when reading a Nancy Drew story to my niece, I discovered that my nine-year-old self had corrected mistakes in the text!
My own research focuses on graphic arts and political caricature, with publications including Murdoch: The Cartoons of Sharon Murdoch with Commentary by Melinda Johnston (Potton & Burton, 2016) and Lateral Inversions: The Prints of Barry Cleavin (Canterbury University Press, 2013). I hold a PhD in the History of Art from UCL and have previously worked as the political cartoons specialist at the National Library of New Zealand and as a lecturer and exhibitions manager at the University of Canterbury.
As well as the editing services detailed on this site, I also teach a range of academic writing skills courses (upcoming courses at the University of Leipzig are available here).